It's Saturday morning, and hopefully you have a hot cup of coffee near by. In today's edition we have added some video clips from around the NHL, and as always scores and links are here as well.
NHL Scores
Montreal Canadiens 7, Ottawa Senators 4
Chicago Blackhawks 4, Columbus Blue Jackets 3
Nashville Predators 5, Anaheim Ducks 2
Washington Capitals 1, New Jersey Devils 2
Buffalo Sabres 2, Detroit Red Wings 3
Calgary Flames 2, Florida Panthers 1
Edmonton Oilers 3, Phoenix Coyotes 2 (SO)
Buffalo Sabres Luke Adam take a puck to the face.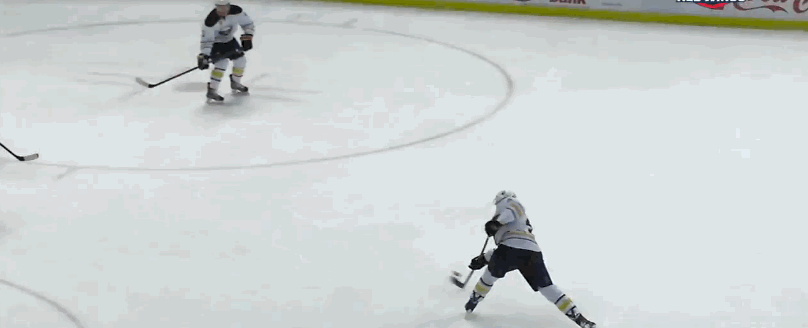 GIF from Sports Illustrated
NHL Links
It came down to the final seconds, but the Blackhawks edged out the Blue Jackets. The loss will hurt the Blue Jackets Wild Card hopes. NHL.com
The Red Wings were able to hold off the last place Sabres, in part because Daniel Alfredsson owns the Sabres. CBS Sports
The Coyotes may hate the shootout, but at least they got a point. Pro Hockey Talk
NHL Videos via Youtube
FanSided NHL
Chris Chelios is a happy man, his son just signed with the Blues AHL affiliate. FanSided
The many faces of Brad Marchand. TMMOTS
St. Louis sets a record. Bleedin' Blue
For more NHL news follow us on Twitter @TMMOTS