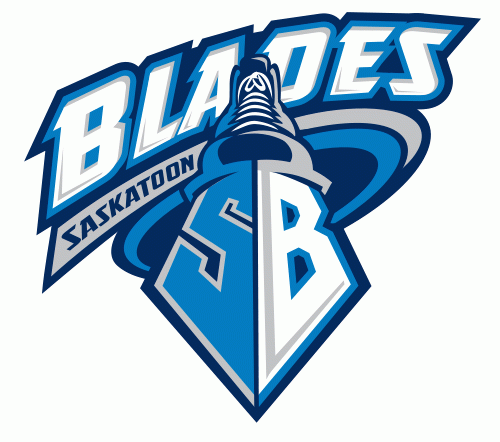 Nineteen points separated the Saskatoon Blades (44-22-2-4) and Medicine Hat Tigers (36-33-2-1) at the end of the WHL regular season. Next up, the teams will face one another in the upcoming round one of the WHL playoffs.
• Series begins Thursday, March 21 at 7:05 p.m. MDT in Saskatoon.
SASKATOON BLADES
Top Scorer: Josh Nicholls (RW), 47G, 38A, 85 points & Matej Stransky (RW), 40G, 45A, 85 points
Darren Dietz led Blades defensemen with 58 points (24-34) in 72 regular season games.
Center Brenden Walker scored 33 goals and 43 assists in 72 games, averaging 1.06 points/game.
Center Shane McColgan also scored 66 points in 69 games.
MEDICINE HAT TIGERS
Top Scorer: Curtis Valk (C), 46G, 45A, 91 points.
Left winger Hunter Shinkaruk had 86 points (37-49) in 64 games with the Tigers this season. Valk and Shinkaruk had 30 power play goals combined this season.
Left winger Boston Leier scored 52 points in 72 games, and Miles Koules had 40 points in his rookie campaign.
Tyler Lewington led Medicine Hat blueliners with 26 points in 69 regular season games.
Saskatoon won all four meetings between the teams this season, starting with a 6-3 victory in Med Hat on October 14. The team followed this up with a 7-2 win in Saskatoon on January 1 and a 4-3 victory in Medicine Hat on February 16. Finally, the Blades defeated the Tigers, 6-3, on March 8.
SCHEDULE
Game #1: Thu Mar 21 7:05 PM Medicine Hat at Saskatoon
Game #2: Fri Mar 22 7:05 PM Medicine Hat at Saskatoon
Game #3: Tues Mar 26 7:00pm Saskatoon at Medicine Hat
Game #4: Wed Mar 27 7:00pm Saskatoon at Medicine Hat
Game #5: Fri Mar 29, 7:05 Medicine Hat at Saskatoon * if necessary
Game #6: Sun Mar 31 6:00 Saskatoon at Medicine Hat * if necessary
Game #7: Tues Apr 2 7:05 Medicine Hat at Saskatoon * if necessary
Topics: Medicine Hat Tigers, Saskatoon Blades, WHL, WHL Playoffs