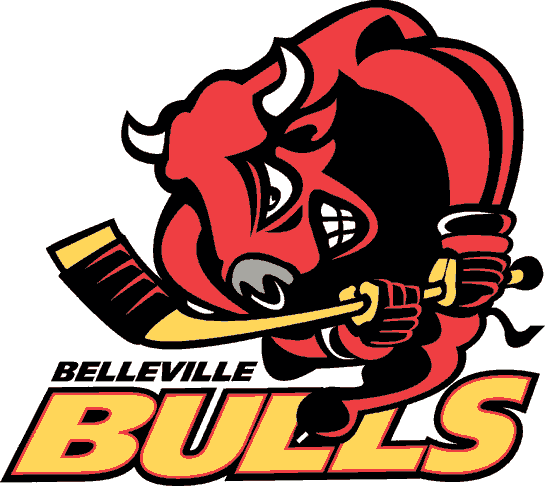 The Belleville Bulls will face the Mississauga Steelheads in one of four first-round matchups as the OHL Eastern Conference playoffs begin on March 21.
SERIES A: BELLEVILLE VS. MISSISSAUGA
• Series begins Thursday, March 21, 7:05 p.m. in Belleville.
How the teams stack up:
Belleville (44-16-5-3, 96 points — 228 GF, 167 GA)
Top Scorer: Tyler Graovac (C), 38G, 35A, 73 pts
Team scored 59 power play goals, with 16 players notching at least one.
Ended their season with four consecutive wins.
Other players to watch include captain Brendan Gaunce, who had 60 points in 60 regular season games, and defenseman Jordan Subban, who led Belleville blueliners with 51 points (15-36) in 68 games.
Mississauga (26-34-0-8, 60 points — 179 GF, 221 GA)
Top Scorer: Riley Brace (LW), 21G, 52A, 73 pts
Team scored 56 power play goals this season.
Ended the season with a 4-3 win over Ottawa.
Other players to watch include center Dylan Smoskowitz, who has 55 points in 62 games and led the team with 33 goals, and defensemen Dylan DeMelo and Stuart Percy, who had 35 and 32 points each, respectively.
The Season Series
The Steelheads won the first two games of the season (both in Belleville) by scores of 6-1 and 3-1 on October 24 and December 15, respectively. The Bulls took the last two meetings of the year, a 1-0 win on February 15 and a 3-0 win exactly a month later.
Both of Belleville's wins were in Mississauga, meaning both teams won all of their games on the road. One of the keys to this playoff match-up will be securing wins at home, which will be especially important for Belleville to avoid going into a 2-0 hole early in the series with the first two games at home.
SCHEDULE:
Game #1: MISS @ BELV | Thu Mar 21 | 7:05 PM
Game #2: MISS @ BELV | Sat Mar 23 | 7:05 PM
Game #3: BELV @ MISS | Sun Mar 24 | 2:00 PM
Game #4: BELV @ MISS | Tue Mar 26 | 7:00 PM
Game #5: MISS @ BELV | Sat Mar 30 | 7:05 PM * if necessary
Game #6: BELV @ MISS | Mon Apr 1 | 7:00 PM * if necessary
Game #7:  MISS @ BELV | Tue Apr 2 | 7:05 PM * if necessary