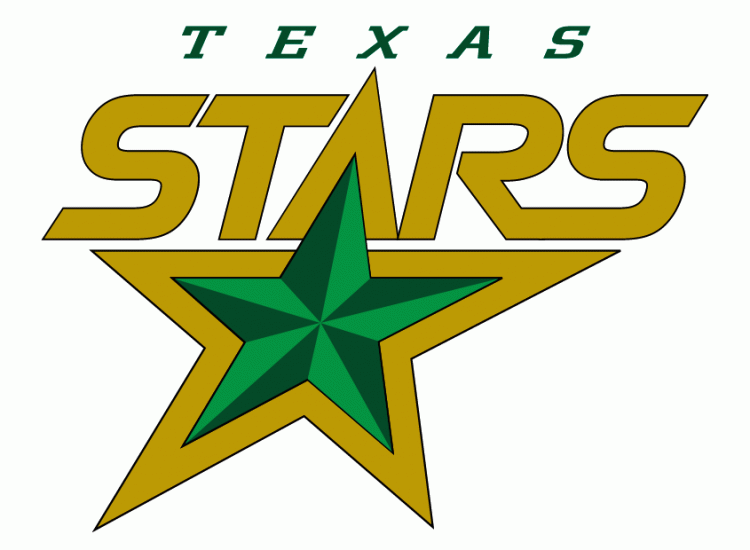 If there's any indication how much of a difference a year can make, just take a look at the American Hockey League's Texas Stars. After failing to make the playoffs last season and ending up as the last team in the league, the Stars seem to have aligned – and now they're on top of the AHL.
Looking beyond the last-place to first-place jump, the Stars have improved in a number of categories, and the season is still far from over.
During the 2011-2012 season, the Stars won 31 of 76 games total; this year, they've already matched that number of wins – in just 52 games played.
They lost 40 games in regulation last season, and have lost just 13 this year – so even if they were to somehow drop the last 24 games, their loss total still wouldn't be up to last year's.
The team allowed 251 goals total last season, averaging 3.303 goals against per game. This season? So far, it averages out to just 2.46 goals against per game.
They've also been able to push eight games to extra time – either overtime or shootout – to earn at least a point in each, whereas last year they had a combined five overtime and shootout losses.
Finally, after garnering 67 points in 76 last year, the Stars have already surpassed that mark, sitting atop the Western Conference with 70 points in just 52 games.
So – what's been the difference this season?
Part of it can be tagged as due to goaltending.
Five goaltenders saw playing time for the Stars last season, with Jack Campbell the one of two returning netminders coming into this year. Last year, Campbell went 4-7 and has a 3.07 GAA and .912 save percentage. Rookie Tyler Beskorowany played in 33 games, with Andrew Raycroft (21), Richard Bachman (15) and Jimmy Spratt (2) also appearing for Texas.
This season, the Stars brought in Cristopher Nilstorp after he signed a one-year, two-way contract with Dallas of the NHL in June of last year.
In his first North American season, Nilstorp has appeared in 31 games for Texas, winning 17 of those contests and carrying a 2.17 GAA and .914 save percentage.
Campbell returned to the Stars lineup with a promotion – he might be considered the backup right now, but he's played 24 games and has a 2.46 GAA and .911 save percentage. Bachman has appeared in four games, going 3-1 with a 2.46 GAA and .916 save percentage.
This season, the Stars have had three separate three-game winning streaks, and one six-game winning streak. To date, they're on a three-game win streak and have earned at least a point in 10 of the last 13 games.
Another reason for Texas' success this season has been their ability to win games on the road.
Although the team has won the same number of wins at home as they had last season at this point (14 wins in 25 games both years), the road record is quite a change.
This season, the Stars has won 17 of 27 games on the road and have earned at least a point in 20 of the 27. Last year at this point? They'd put together just ten road wins in 27 away contests, earning points in 11 of the 27.
In total last year, Texas won just 13 of 28 games on the road.
The Stars have 24 games remaining in the regular season, including 11 more on the road and 13 at home. They still have an eight-point edge over Grand Rapids for first in the Western Conference but sit just two points ahead of Syracuse for the top of the AHL – so everything is still open for interpretation, but if the Stars continue to shine, they might just end the season as the best team in the league.