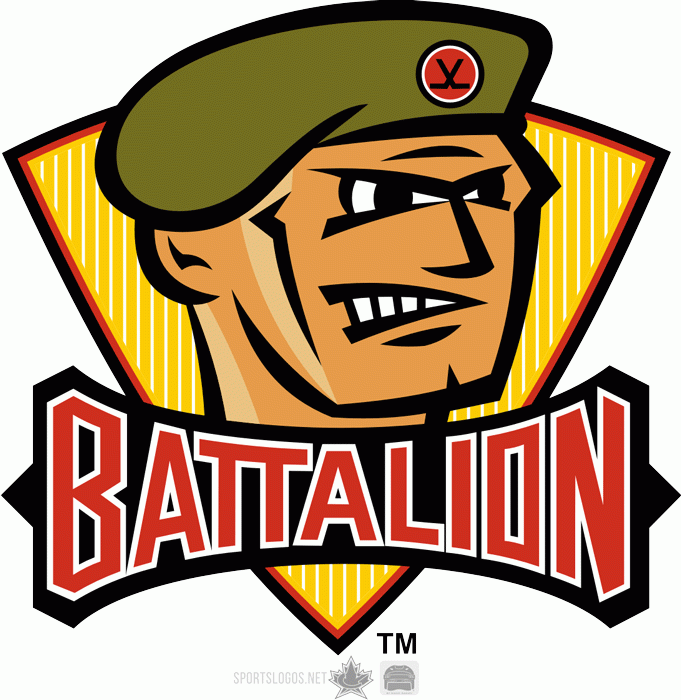 In one of six OHL games on today's schedule, the Plymouth Whalers take what could be their last ever trip to Brampton before the team moves to North Bay, visiting the Battalion in a 2 p.m. game this afternoon.
PLYMOUTH WHALERS (27-16-5-4, 63 pts/52 gp — 198 GF, 172 GA, 6-3-0-1 in past ten)
Plymouth currently holds second place in the Western Conference, nineteen points behind the conference and league-leading London Knights.
The Whalers are third in the league in goals-for (behind London and Sault Ste. Marie) and are coming off a 7-3 victory over Owen Sound on February 9. The team has won six of its last ten games, scoring 50 goals over that stretch.
Vince Trocheck, who joined the Whalers twelve games ago, leads the team with a total of 76 points (34-42) combined from his time with Saginaw and Plymouth. Center Ryan Hartman has 48 points (21-27) in 43 games, while left winger Matthew Mistele has scored 47 points (25-22) in 2 games.
Trocheck leads the Whalers in goals, assists and points; right winger Garrett Meurs' 11 power-play goals are most on the team, while Trocheck's four shorthanded goals are best on the team in that category. Hartman leads the team with 104 penalty minutes, accounting for about thirteen percent of the Whalers' penalty minutes.
Twenty-year-old Matt Mahalek has been Plymouth's main netminder this season, appearing in 41 games with the Whalers. Mahalek has a 19-11-4-3 record, 2.93 GAA and .905 save percentage. He's allowed 112 goals this season, stopping 1,063 of 1,1175 shots faced.
This afternoon's game is the first of a trio of road games for the Whalers. They'll travel to Saginaw on February 13 before facing the Rangers on February 15 and returning home the following day.
BRAMPTON BATTALION (25-19-3-6, 59 pts/53 gp — 148 GF, 151 GA, 6-2-0-2 in past ten)
Brampton currently sits halfway in the Eastern Conference, just two points shy of fourth place and five points ahead of sixth-place Niagara.
A stand-out category for the Battalion is how little the team has been penalized; their 537 penalty minutes are by far the lowest in the league; the team who comes closest, Niagara, has 602. Brampton has earned at least a point in eight of its last ten games and is coming off a 2-1 victory over Sudbury on February 8.
Rookie Blake Clarke leads the Battalion with 42 points (17-25) in 53 games. While Clarke leads the team in assists and points, right winger Barclay Goodrow's 27 goals are best on the Battalion. Sixteen of Goodrow's 27 goals this season have come on special teams, with 12 on the powerplay and four shorthanded tallies. Defenseman Brenden Miller leads the team with 63 penalty minutes in 53 games played.
Nineteen-year-old Matej Machovsky has appeared in 40 games with Brampton this season; he has a 2.55 GAA and .910 save percentage, allowing 99 goals on 1,095 shots faced. Machovsky is 19-13-3-4 on the season.
Following today's game, the Battalion head to Peterborough for a Valentine's Day matchup before returning home to host the Colts on February 17.
THE MATCHUP
Today's game is the second and final matchup between the Battalion and Whalers this season.
Plymouth took the first game, a 4-2 victory on January 11. Matthew Mistele had a pair of goals, while Tom Wilson and Ryan Hartman added goals, and Mahalak stopped 32 of 34 shots faced in the win. Brandon Robinson and Brenden Miller scored for Plymouth, while Machovsky stopped 40 of 44 shots faced.