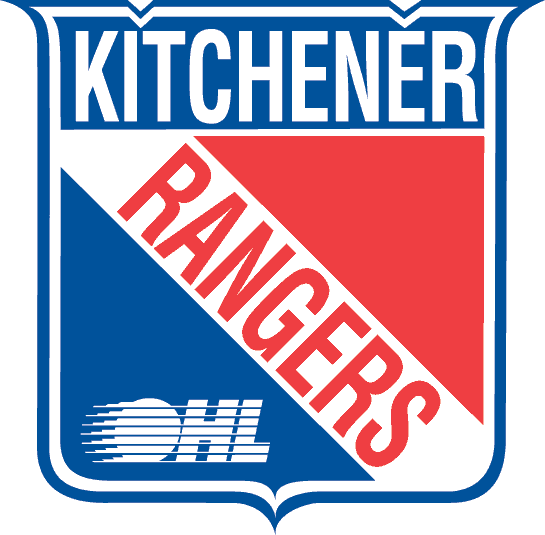 In the lone OHL game of the day, the Guelph Storm and Kitchener Rangers face off at 7 p.m. The two teams currently have identical records and are tied for third place in the Midwest Division with 47 points each.
• Guelph Storm: 21-13-1-4, 47 pts/39 games played — 146 GF, 127 GA, 4-4-1-1 in last ten games
• Kitchener Rangers: 21-13-1-4, 47 pts/39 games played — 104 GF, 96 GA, 3-5-0-2 in last ten games
The Storm are coming off a 3-2 loss to the Saginaw Spirit on Sunday and a 3-2 loss to the Plymouth Whalers on Saturday prior to that. Tonight, they look to end a three-game losing streak in the last of a three-game roadstand before returning home on Friday to face the Barrie Colts.
Leading the way for Guelph is Swiss forward Tanner Richard, who participated in the recent 2013 IIHF World Junior Championships. Richard has just three goals on the season, but leads the team with 36 assists and 39 points in just 29 games played. He averages 1.34 points per game this season.
Just one point shy of the team lead is right winger Scott Kosmachuk, who has 19 goals and 19 assists in 39 games this season. Fellow right winger Zack Mitchell also has 37 points in 39 games (15-22) with Guelph this year. Defenseman Andrey Pedan leads the team in penalty minutes (86), while defenseman Daniel Poliziani's plus-14 is best on the Guelph squad.
Goaltender Garret Sparks returns to the team after winning a gold medal with Team USA at the World Juniors. Despite being named to the team, Sparks did not play in any of Team USA's games in the tournament.
After winning the first two games of 2013 against Owen Sound and Peterborough, Kitchener suffered its first loss of the year at the hands of the London Knights. Eric Ming and Justin Bailey scored in the 3-2 loss. After tonight's game, the Rangers will travel to Peterborough for  a game on Thursday evening before returning home for a trio of games against Sarnia, Niagara and Brampton.
Left winger Matt Puempel leads the Rangers in goals (21) and points (28) and has averaged just over a point per game this season. Puempel is the only player on the Rangers team to have at least ten goals of the season. Center Radek Faksa and defenseman Ryan Murphy are tied for the team lead in assists, with 18 each. Left winger Ben Thomson leads the team with 66 penalty minutes in 38 games.
Goaltending duties have been split evenly between John Gibson and Franky Palazzese. Gibson was the top goaltender for Team USA at the 2013 IIHF World Junior Championships, appearing in all of the team's games and winning a gold medal, top goaltender of the tournament and MVP.
Tonight's matchup is the second between the teams this season, with the lone prior game coming on December 4. Guelph defeated Kitchener by a score of 3-2 in a shootout. Zack Mitchell and Tanner Richard scored for Guelph, while Brent Pedersen and Ben Thomson tallied in regulation for the Rangers.
The Rangers and Storm will meet six more times this season, with one more meeting coming at the end of this month on January 27 in Guelph. They'll meet three times in February, on the sixth, eighth and 18th. Finally, the teams will meet twice in March (5, 13).
Ticket information for tonight's game can be found here. The game will be broadcast online through OHL Live; fans can also listen through 570 News.