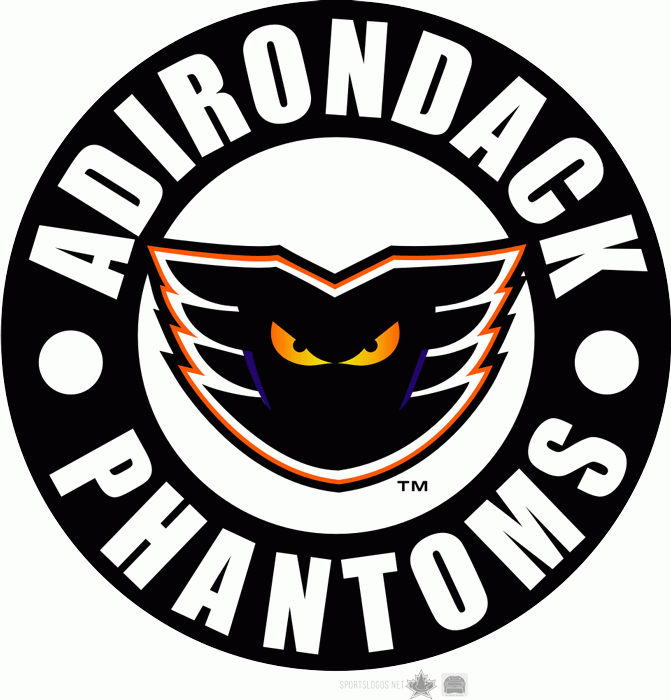 The Syracuse Crunch, who currently hold first place in the Eastern Conference, travel to Glens Falls to take on the Adirondack Phantoms in American Hockey League action at 7 p.m. this evening.
• Syracuse Crunch: 15-6-1-2, 33 pts/24 gp — 88 GF, 70 GA, 5-4-0-1 in last 10
• Adirondack Phantoms: 10-12-1-0, 21 pts/23 gp — 59 GF, 69 GA, 4-5-1-0 in last 10
The Crunch are the top team in the Eastern Conference and just one point shy of tying Abbotsford for the top spot in the league. The team's 88 goals-for are the most in the league; there have been just two games this season where the Crunch didn't score at least two goals (4-1 L to WBS, 2-1 L to BNG).
The team is coming off a 4-3 win over the Senators on December 12. Matt Taormina and Alex Killorn each scored, while Brett Connolly added a pair of goals in the win. Dustin Tokarski stopped 15 of 18 shots faced.
Center Tyler Johnson is sixth in the league in points, as he's scored 15 goals and 10 assists for 25 points in 24 games played. Johnson also leads the Crunch in goals and points, while left winger Ondrej Palat's 16 assists are best on the team.
Meanwhile, the Phantoms are tied with Albany for 13th place in the Eastern Conference and are coming off a 3-2 overtime loss to the Providence Bruins on Sunday. Tye McGinn and Jeff Dimmen scored for the Phantoms, while goaltender Scott Munroe stopped 44 of 47 shots faced.
Center Brayden Schenn leads the Phantoms in goals (11), assists (15) and points (26). He has four points in his past two games – a win over Syracuse and a loss to Providence. Schenn is tied for second in the AHL in points scoring.
Center Sean Couturier also has four points in his last four games in the month of December.
Tonight's game is the fifth matchup between the teams this season, with each winning a pair of games so far – one at home, and one on the road. Adirondack took the first game, a 4-3 overtime win on October 28, with Syracuse coming back for a 4-1 victory on November 2. Syracuse battled back to capture the next matchup in a 5-2 win on November 17, while Adirondack defeated the Crunch 4-3 in a shootout on December 8.
Schenn has nine points in four games against Syracuse this season, scoring five goals and four assists in that stretch. Couturier has five assists, while Erik Gustafsson has a goal and three assists against the Syracuse team.
Syracuse's Cory Conacher is the lone player on either team to have garnered at least a point in each of the four matchups this season. Conacher has five points in the season series, having scored three goals and two assists. Bret Connolly has three goals and one assist, while Matt Taormina had one goal and three assists in the first three matchups of the season series.
After tonight, the teams meet three more times this season: twice in Syracuse (December 21, February 8) and once in Glens Falls on February 10 in the second half of a home-and-home.
This evening's game kicks off with puck drop at 7 p.m. for the Teddy Bear Toss game at the Glens Falls Civic Center. Ticket information can be found here. The game can also be seen on AHL Live.