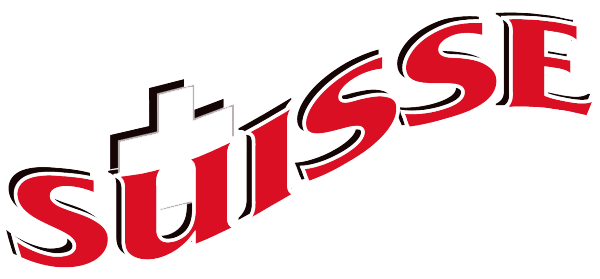 Guelph Storm left winger Tanner Richard is expected to return to Team Switzerland's lineup for another chance at a medal when the 2013 IIHF World Junior Championships kick off on December 26, as he is in Switzerland taking camp with the team this week. Despite having just three goals on the season so far, Richard leads the Storm in points, as the left winger has tallied 36 assists in 29 games. His plus-13 is second on the team behind defenseman Daniel Poliziani, and as a bit of a rough player, he's just one minute shy of having the most penalty minutes on the Storm.
Among a multitude of roughing, high-sticking and other minor penalties, Richard's list of penalized 'wrongdoings' this season include two unsportsmanlike conduct penalties, two instigator penalties and three five-minute majors for fighting. A 10-minute misconduct, misconduct for instigating and a game misconduct due to an altercation occurring in the last five minutes of a game add up even further but aren't reflected in his 65 penalty minutes on the stats sheet.
One example of his fighting ability can be seen in this video of a fight against Cameron Brace (Owen Sound Attack) on December 7, or this fight from October, when Richard came to the defense of a teammate, taking on Adam Pelech of the Erie Otters.
Richard's 1.34 points/game average and 2.24 penalty minutes/game average are also near the top on the team in both statistics.
In four games so far in December, Richard has one goal and five assists, a plus-3 and nine penalty minutes.
The 19-year-old is in his second year with the Storm, having accrued 13 goals and 35 assists for 48 points in 43 games last season. He also added a goal and four assists in the playoffs with Guelph.
Richard, whose father played in the NHL from 1987-90, was born in Markham, Ontario and moved to Switzerland shortly after. That's where his hockey career began, playing four games with Rapperswil-Jona of the Swiss-A league.
He went undrafted in the 2011 NHL Entry Draft, but was selected in the CHL Import Draft by the Storm and elected to return to North America to begin his playing career in the Ontario Hockey League.
After playing in the IIHF World Under-18 Championships, Richard represented Switzerland in the 2012 IIHF World Junior Championships, hosted in Calgary and Edmonton, Alberta. In six games, he had two goals, two assists and six penalty minutes.
He was also honored as Swiss player of the game in a match against Slovakia on December 31, a game in which Switzerland lost 6-4 but Richard had three points.
Several months later, his hard work was rewarded, as the NHL's Tampa Bay Lightning drafted Richard in the third round of the 2012 NHL Entry Draft, 71st overall.
Richard attended the Lightning's development camp this past summer before returning to Guelph for his sophomore season in the OHL.
He had at least a point in three of the four games in September before notching at least a point in every game in the month of October (nine games, 15 points total). The month included four multi-point games against Windsor, Erie, Saginaw and Sault Ste. Marie. He also had a point or more in seven of 12 games in November.
The 2013 IIHF World Junior Championships begin with four games on December 26, with the Swiss team beginning its action the following day in a 7 a.m. EST match against Latvia.
Follow Richard on Twitter here.

Tags: Featured Guelph Storm IIHF World Junior Championship Popular Tanner Richard