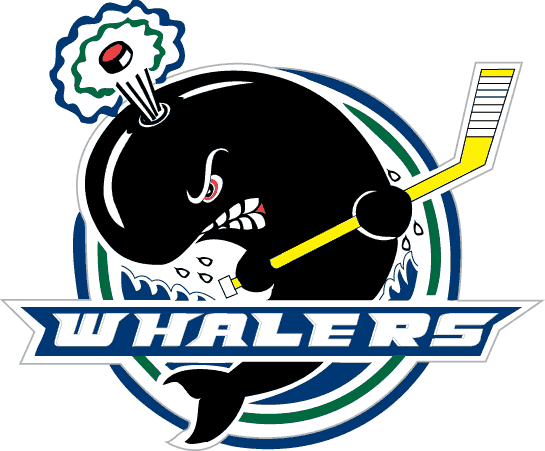 The second game of the evening in the return of Ontario Hockey League action will kick off at 7:07 p.m., when the Sault Ste. Marie Greyhounds host the division rival Plymouth Whalers.
• Plymouth Whalers vs. Sault Ste. Marie Greyhounds •
Game Info: 7:07 p.m. faceoff; listen on Rock 101. Ticket information can be found here.
◊ Plymouth: 14-9-4-3, 35 pts (30 gp) — 105 GF, 98 GA
◊ Sault Ste. Marie: 14-16-2-0, 30 pts (32 gp) — 114 GF, 129 GA
The Whalers look to break a four-game losing streak this evening, with their last win coming on November 30 in a 4-1 victory over Ottawa. Tom Wilson and Ryan Hartman scored for Plymouth, with Stefan Noesen adding a pair of goals as Plymouth took 48 shots en route to a win. Goaltender Alex Nedeljkovic stopped 22 of 23 shots faced in the win.
The team's most recent game was a 4-3 loss to Oshawa; the teams combined for 74 shots, and Tom Wilson, Stefan Noesen and Rickard Rakell scored for the Whalers. Matt Mahalak faced 37 shots in 59:09.
Plymouth is currently second place in the West Division, four points behind the Sarnia Sting. The Whalers' goals-against is best in the division, and they are 4-2-2-2 in their last ten games.
Left winger Stefan Noesen leads the team with 17 goals in 26 games, while center Rickard Rakell's 30 points in 30 games is best on the team. His plus-12 also leads Plymouth in that statistic. Right winger Tom Wilson also leads the Whalers with 17 assists, tied with Rakell for the lead.
After tonight's game, the Whalers play away twice more this weekend to wrap things up prior to the holiday break. They'll visit Sudbury on Friday before taking off to Barrie for a Saturday evening match.
The Soo Greyhounds, meanwhile, are coming off a 4-1 loss to Sarnia suffered on December 9. Trent Mallette scored the lone goal for Sault Ste. Marie, and Matt Murray allowed four goals on 33 shots faced in the loss.
Tonight kicks off a four-game homestand for the Greyhounds, who will go on to host Saginaw, Windsor and Niagara in the coming stretch – including a 13-day Ontario Hockey League break for the holiday.
Five points separate the Greyhounds and Whalers, with Sault Ste. Marie carrying the most goals-against in the division. The team is 5-4-1-0 and has 541 penalty minutes on the season, second-most in the division behind Windsor.
Centers Nick Cousins and Jared McCann and rookie right winger Sergey Tolchinsky are all tied for the team lead in goals, with 12 each. Cousins also carries the team lead in assists (31) and points (43) and has a 1.34 points-per-game average.
Tolchinsky is one of the top rookies in the league, with 12 goals and 13 assists for 25 points in 31 games. Only Connor McDavid, Spencer Watson, Nikolay Goldobin and Dante Salituro have more points on the season.