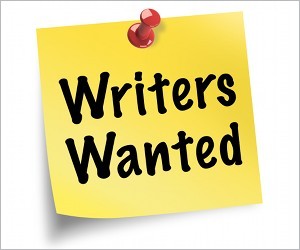 Are you interested in writing?  Do you follow all levels of hockey passionately?  Is there a minor league team near you that is your favorite? 
 Frozen Futures is looking for a few good writers to help cover the many facets of minor league hockey, from the AHL on down.
  If you are interested in writing for Fansided Sports – to share your passion or just as a hobby, we may have the perfect position for you.  Anyone interested in writing can sign up here - and one of our directors will get back to you.  Please be sure to specifiy if you would like to write about minor league hockey/prospects in general or focus on a certain league.  All are welcome to sign up!
If you have any questions regarding writing for Fansided please email [email protected].
Fansided Sports LLC is a top sports network with over 220+ sites covering sports from just about every angle.
Topics: Ahl, College Hockey, Echl, Frozen Futures, Help Wanted, IIHF, NCAA, OHL, WHL, Writers Wanted