With the Toronto Maple Leafs recent announcement and worst-kept secret of naming Dion Phaneuf the 18th captain in Leafs history, Canada officially now have five teams represented by one captain. It seems to me that there is no clear-cut choice of who is the best captain in the Great White North. I've done my best, though to compile a list, fortunately not biased. Sorry for the Montreal Canadiens, as they still don't have the balls to name Jaroslav Halak Andrei Markov Youppi Josh Gorges as their new captain.
5. Roberto Luongo, Vancouver Canucks
Surprise Surprise! The Canucks came up with some stupid idea to name their goaltender, already the most pressured player in Vancouver without the captaincy, the leader of this team to guide the 'Nucks through thick and thin. It's the reason why this team can't get past the 2nd round, even though the Italian-French keeps bailing them out.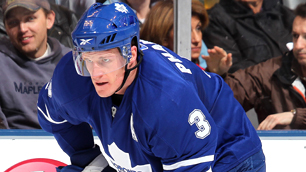 4. Dion Phaneuf, Toronto Maple Leafs
We already know of his massive ego, the reason why Darryl Sutter was forced to tip his hand and trade Dion Cuthbert-Phaneuf. Still, the most popular acquisition that Brian Burke has made has to be named captain, since he's the only skilled defenseman on that team, with Tomas Kaberle'es impending trade. It makes senese for him to be leader of Toronto, even though he's not a leader at all. Typical Leaf conundrum?
3. Ethan Moreau, Edmonton Oilers
Even though Ethan Moreau can't play more than 30 games a season with some sort of injury bug plaguing him every time, he's a bit higher on the list due to his preserverance. With all that his gone through with him during his tenure with the Oilers, including being roughshoud by Oiler fans, he still keeps positive about the team. Personally, I wish more NHL players were like that.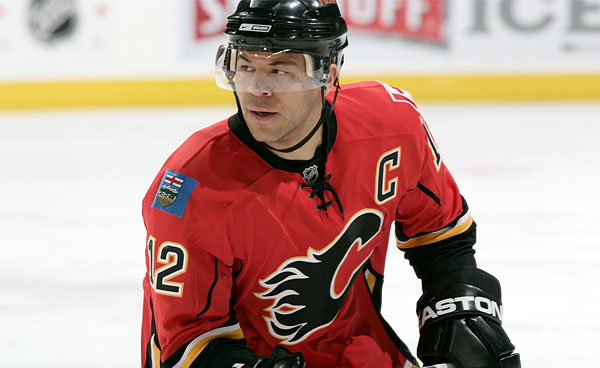 2. Jarome Iginla, Calgary Flames
The trooper from Banff, Alberta has never let go of his captaincy from Day One, with reason to be so. He leads his team every season in every category you can think of, and not only statistics. He would be No. 1 here if he had a better campaign this past season, yet if the Flames traded him it would be a monumental mistake.
1. Daniel Alfredsson, Ottawa Senators
I know everyuone will think this is a biased pick, but do remember this is a paltry plate to choose from. Yet, Daniel Alfredsson is first in my books because he does everything right. He puts the team and fans first, including deferring some of his salary in 2002 during the bankrupt years in order for then-GM John Muckler to make some deadline acquisitions. He fought through everything he can, won the frnachise's only award to date, and leads the Sens in all things hockey. He's the latest Canadian Captain to lead his team to the Cup Final. As well, Alfie's a pretty funny guy, as told by his Sundin fake. All in all, what you would want in a captain. And pretty good hitter, too…
Tags: Canada's Captains Daniel Alfredsson Dion Phaneuf Ethan Moreau Jarome Iginla Montreal Canadiens Roberto Luongo