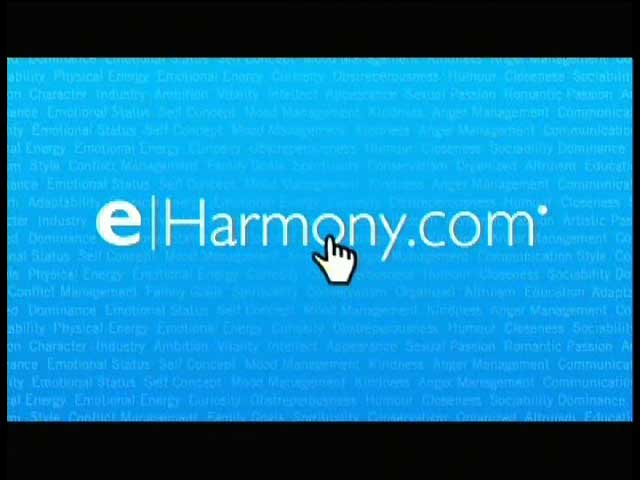 Hello, and welcome to our meeting today. As many of our readers know, E-Harmony is link-up site where we try to find the best possible fit between disgruntled NHL players and desperate NHL teams currently residing in Canada, due to arrive in the United States in a couple of years. Now, before any of you have questions, here are couple of matches that have end up perfectly.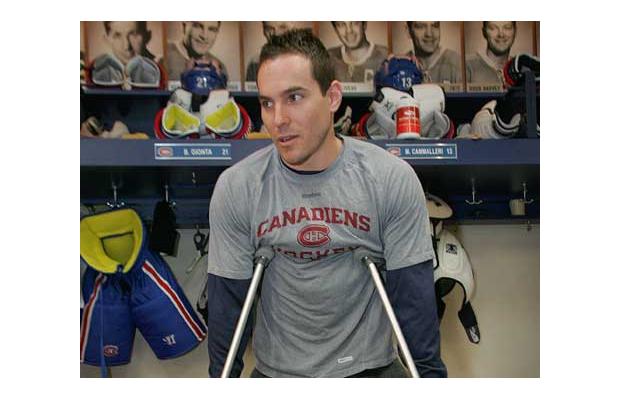 Michael Cammalleri
Started out in Los Angeles looking to find out something he hand never seen before: true, everlasting friendship. He never found that with the Kings, as Dean Lombardi was too concentrated on convincing Barry Melrose to shave his mullet. He went to Calgary, but Alberta is essentially the 53rd state here. Than, Mike signed in Montreal, where he succeeded in every attempt and is currently the playoff leading goal scorer, even though he's not playing in the Final. Just don't remind him of Anton Volchenkov.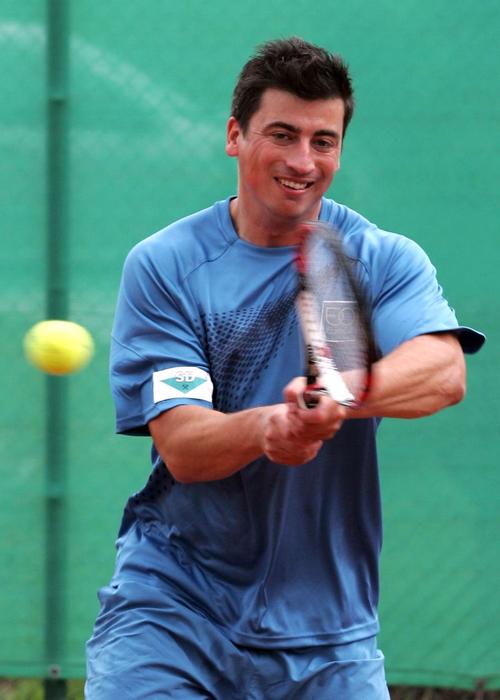 Tomas Kaberle
Ever since coming over from the Czech Republic, Tomas has loved Canada, especially Toronto. He loves the attractions, the sports, but especially the food. He loves playing for the Maple Leafs. I mean, who else would want to play under fans who boo you when you sign a no-trade clause. Kaberle wants to stay in Toronto, and with your help we can make that a reality. Isn't that right, Mr. Cox?
Damien Cox: Boooooooooo! Kaberle to the Bruins!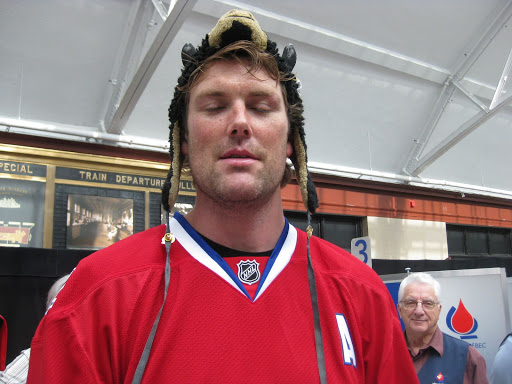 Hal Gill
After ending up in the short stick of things in Beantown (literally), Mr. Gill went to Toronto to found his inner self. He found it all right, too bad John Ferguson Jr. was a dumbo. After being exiled to Pittsburgh, Hal still left in the summer for Montreal, even after winning the Stanley Cup with the Penguins. We asked Mr. Gill to come today, but he's too busy trying to find his jock strap somewhere under Mike Richards' ass.
Here is a video compiled by our experts down in Honduras;
[Video Starts]
Dany Heatley: I love Canada, especially Ottawa. I loved the cars, girls, and even fat boy Don Brennan. The real reason I had to leave was…well…because I lost a fucking bet with Chris Kelly. I said I would piss on an electrical fence, I chickened out. Dany Boy doesn't do that. So I was forced to leave Canada, and say good-bye to the real true love I ever had.
Any questions?
Bruce Garrioch: My sources in Zimbabwe say Dany Heatley was held at gun point during that video. Can you confirm that?
The main thing with E-Harmony's crafted formula is the fact that we pride ourselves out saving the Canadian Dollar. As Gary Bettman says, "What the fuck is a Canadian Dollar?". We hope our system along with the National Hockey League can work to make Canada a better workplace for all whiny, bitchy, undeserving millionaires that play on a sheet of ice. We hope you enjoyed this presentation, and in the future, if you don't use E-Harmony, we may have to call Chris Kelly. Or even Dave Semenko.
Tags: Canada Canadian Players Chris Kelly Dany Heatley E-Harmony Gary Bettman Hal Gill Michael Cammalleri Tomas Kaberle